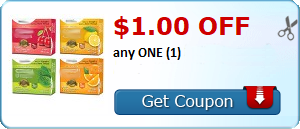 This post may include affiliate links. Go here to see my full disclosure policy!
Hurry over here to print a RARE new 65 cents off Tide To Go coupon while supplies last!
I recommend taking this coupon to Lowe's for the following deal:
NOTE: While Lowe's Home Improvement has been accepting manufacturer coupons since 2010, I still run into cashiers who don't know how to scan coupons or that in fact they are accepted there.
So be prepared to ask for a manager in order to get your deal.
Or else just grab the Tide To Go at the low shelf price -- many other stores stock these for around $2.99 each, so $1.04 is still a great price!
Never miss a deal again! Get daily sales alerts delivered to your email for free --
click here to join
.