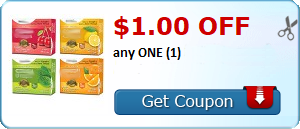 This post may include affiliate links. Go here to see my full disclosure policy!
Hurry over here to print a HOT new BOGO Scrubbing Bubbles coupon while supplies last!
This will make for a terrific deal at CVS through Saturday, April 15:
Scrubbing Bubbles Toilet Cleaning Gels -- priced at $2.99 each, plus on a Buy $12, Get $4 back in Extra Bucks Offer.
Scrubbing Bubbles Bathroom Cleaner Foam Sprays -- also $2.99 each, and also part of the Extra Bucks offer.
Scan your Extra Care card at the CVS Coupon Center for a possible $1 off $3 store coupon good on household cleaning items.

Buy two of each for a pre-coupon price of $11.96, which will still be enough to trigger your $4 in Extra Bucks.

Use two of this BOGO coupon and stack with the $1 off $3 CVS coupon.

Pay $4.98 out of pocket for all four items, then receive your $4 in Extra Bucks.

That's 98 cents for all four bottles, or just 25 cents apiece!
NOTE: If you don't receive the $1 off $3 CVS coupon (not everyone will), your final price will be $1.98 for all four items after coupons and Extra Bucks.
That's like paying 50 cents per bottle, which is also an excellent price!
Never miss a deal again! Get daily sales alerts delivered to your email for free --
click here to join
.